Flipping websites can be overwhelming- There are dozens of factors that you can optimize and hundreds of factors to consider when purchasing a site.
Over the course of our experience buying and selling websites, we've developed our own strategies to add the most amount of value with the least amount of effort, time, and money.
This article is our effort to combine them all into one big list and make them available to everyone.
Here's a quick rundown of what we'll be looking at:
Before we begin: Value vs Growth
If you're an active investor with time and money to spend on purchased websites, you should focus on undervalued websites with high growth potential websites and base your valuation on potential, rather than current value.
The standard 6 months earning average valuation multiple formula massively undervalues high potential websites with quick wins. Not to mention that these kinds of websites tend to be sold at lower multiples. This is the basis of our "value" strategy.
If you have the time and money, you should focus on finding websites that have loads of potential and low hanging fruits: High authority, aged sites with bad design are a great example.
If you're a passive or beginner investor with limited time and capital to improve the website after purchase, maintaining growth should be your focus. You should focus on high earning websites that already have good SEO, design, and with little technical issues.
You will typically pay more for these as their a good part of their potential has been realised and less work is needed.
If you're looking at a more passive investment, you should focus on highly optimized websites with good content, design, and links.
In the investment world, these strategies can be compared to the growth vs value stocks debate.
Growth stocks are stocks whose price is expected to rise due to a solid earning re-investment strategy and better than average growth rate. They are usually more expensive, trading at higher price to earnings ratio than value stocks. Examples include Amazon and Apple.
Value stocks are stocks that being undervalued by the market. They might not offer the growth rates offered by growth stocks, but they deliver financial upside by being bought at below their value, realising the value, and selling or keeping the asset. The most famous example is Warren Buffet's Berkshire Hathaway, Johnson and Johnson, and General Electric.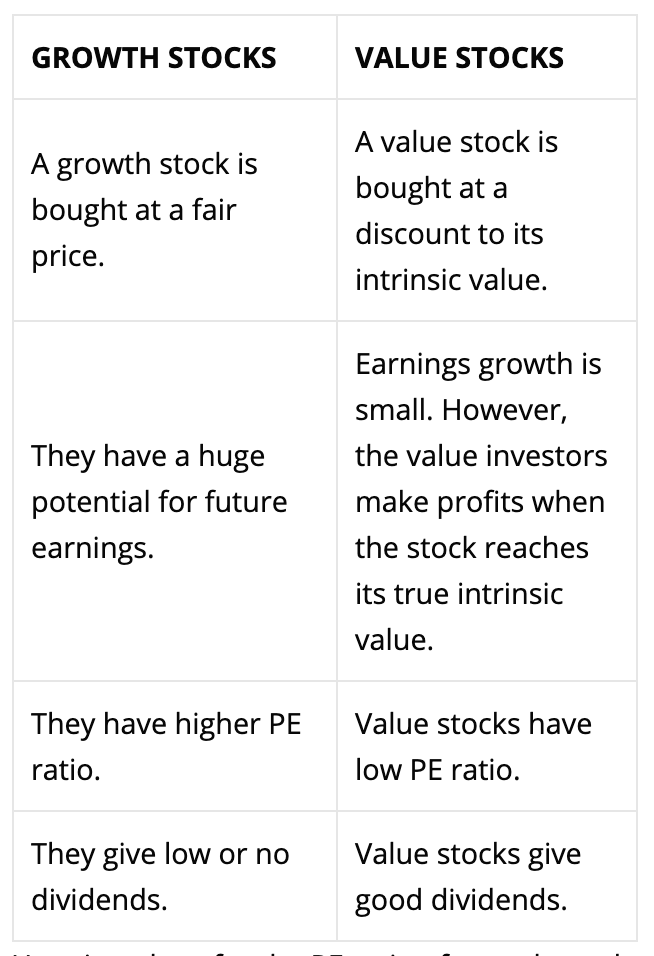 It's not a perfect analogy to the website flipping world, but the main thing to retain is that value websites will deliver most of their upside by being bought at cheap multiples, and being flipped at good multiples thus realising their value. If possible, you'll also want to grow earnings
Growth websites will deliver a return by growing earnings, not multiples. Though again, if possible, you'll want to sell at a better multiple.
The point of this article is to help spot and realise value opportunities. Though the checklist we share can be used for any kind of website.
This article should also guide your website optimization journey, making sure you leave no stone unturned.
So let's get on with it.
The first thing I look at when analysing a website is its niche.
In most cases, the websites will be getting traffic and generating revenue, so this niche analysis is going to be very different from when doing niche research for a brand-new website.
As the website is generating revenue, the niche should be validated already- You know it's possible to make money out of it.
During this stage, I will look at:
Relevance to existing portfolio of websites.
Monetization opportunities,
Growth rate and durability of the niche,
Complexity and expertise needed,
Relevance to existing portfolio of websites
This factor is the most important. If you're already in a niche, you know perfectly well how the competition, monetization, and technical details of the niche work, so it'll be much easier to analyze and add value to websites in that niche.
In addition, you can probably save a lot of time and money in link building, social media promotion, hiring content writers, running ads, etc, if you have already built expertise and assets in that niche.
You can therefore bid slightly higher than potential buyers that are not in that niche.
Therefore, having existing websites in a niche is the most important factor to consider when analyzing the niche of a potential website purchase.
If we have existing websites in a niche, I'm usually willing to pay 10% to 15% more than I would usually do. This value depends on how much value I can drive from my existing assets (mailing lists, facebook pixels, social media accounts, team of V.A.'s, writers, links, etc).
Monetisation Opportunities
Assuming you don't have any websites in the niche or that this is your first website, looking at monetization opportunities is the second most important thing to do.
Unlike with starting a website from scratch, where you're trying to find out if a certain niche can make you money online, website investing requires that you evaluate whether there is:
An opportunity to add monetization channels.
An opportunity to swap out existing monetization programs for higher paying ones
Room for growth in existing monetization channels.
The first two points in the list will usually drive most of the results. In some cases, you can simply purchase a site, swap out and/or add monetization channels, wait a few months to reflect the increased earnings, and sell for a profit.
We've done this several times with great success.
A quick disclaimer: All these swaps require testing and benchmarking. If you're not willing to do this, you can skip this step.
Here are often neglected monetisation channels:
Accepting guest posts: You have to be extremely careful with the guest posts you accept, but as long as you do this, and you have good metrics, you can easily add a couple of hundred $$'s worth of revenue to your site with almost no effort. Not only that, but you'll often get free content that ranks. It's as simple as reaching out to guest post vendors such as serptrust, authority builders, or post in the many facebook groups.
Non-amazon affiliate programs. Here's a list of websites I check for relevant affiliate programs:

Sovrn (former viglink)
Offer vault- this is a search engine for affiliate offers, great tool
And google- Usually the best way to find affiliate programs is to google "[niche] affiliate program", "[brand] affiliate program", etc
Other common swaps and additions include:
Adsense for mediavine or ezoic. These tend to have higher RPMs, though they require a certain amount of monthly pageviews. They can also slow down your website, affecting your other monetization channels and your SEO.
Amazon affiliates for direct to brand affiliate programs. The Amazon vs other affiliate programs debate is endless. Amazon's commission rate is low but they make up for it with their 30 day cookie- which usually captures a lot of unrelated purchases. Usually, this swap works best with big, reputable brands with good online shops, long cookie durations, and high ticket items and commissions. At the end of the day, it's a matter of testing.
Clickbank or similar info products in headers, articles, and sidebars. This is particularly good for niches that don't have a lot of affiliate physical good opportunities (e.g- spiritualism, meditation). Info products such as online courses and ebooks usually offer great commission rates, so if you have a niche focused website that gets a lot of visitors, adding a simple banner can work. Another quick win is searching for all the courses and ebooks with affiliate programs in the niche. See if any of them have any search volume for "review" or related keywords, and creating content around that. Most of the times, these search terms will have close to none competition and will bring users who are towards the end of their purchase journey. A little nudge is all they need to make the purchase.
Adding Amazon onelink: If the site is on the amazon affiliate program and getting non-us traffic, adding onelink can add 10 to 20% of amazon affiliate revenue.
Adding ads to websites with only affiliate offers in place. As Matt Diggity recently pointed out in a video, added below, tests suggest that contrary to common belief, ads actually increase the conversion rate of affiliate offers as they can be seen as a trust signal (only big websites show ads). It's a double-whammy: Additional revenue stream and increased revenue from existing revenue stream. Note: If serving ads significantly slows down your website, this effect might be cancelled.
This is the first of our quick win strategies. We'll add a summarizing table at the bottom with all 4 of them.
Growth and durability of the niche.
When it comes to assessing the potential growth rate of a niche, I don't dwell too much on specifics. A simple look at google trends usually suffices and gut feeling goes a long way.
Will hoverboard still be a thing in 10 years time? Possibly, but I wouldn't bet on much growth there. Will online dating still be a thing in 10 years time? Most likely yes. These are the kinds of things you should be looking at.
Really, this is more of a red flag checker than a growth opportunity analysis. If google shows a steady downwards trend- stay away.
It's also worth thinking about wether the niche is recession and crisis proof. With the current COVID epidemic, some niches have strived whilst others have tanked.
Some niches are more recession proof than others, though the future is hard to predict.
Complexity of Niche
Finally, the last factor I consider is the complexity of the niche in question.
Again, this is a quick check that is meant to avoid purchasing a rotten apple, but its still an important one.
The amount of expertise I have on the topic of the website will allow me to:
Better evaluate the work of the writers
Edit and even write my own content if I wish
Improve social media presence
Engage better and offer better advice to users who reach out
As an example, I almost bough a website that looked like a great deal- This website was selling courses to prepare for a technical exam.
It was available at ~23X last 6 months average profit, payments were transfered to my bank account in real time, which is a real treat for affiliate marketers like me who are used to waiting 2 and 3 months before receiving payouts, solid SEO and authority with google.
However, the topic was highly technical.
I made an offer on the condition that the owner would stay on as a freelancer to do some work on the site occasionally. He rejected the offer as he was tired of writing on this technical subject.
That site no longer exists.
Time to get our hands dirty. After a basic validation of the niche, it's time to dig into the website.
Here are the main things I look at:
Domain Name,
Domain Authority,
Design and CRO,
Content,
Technical Issues.
Before even explicitly considering this factor, if you've ever bought a site, you've most likely given it a huge amount of attention.
It is probably what first caught your eye when browsing through flippa (or, fingers crossed, huntfolio) and subconsciously nudged you towards purchasing a certain website.
And guess what?
If you decide to re-sell the website, this will be the first thing potential buyers will notice too.
A strong .com or .net short brandable or EDM domain will catch the eye of potential buyers in public marketplaces and will make them click through.
In my experience this can double your click through rate in the markeplaces which will likely result in double the offers and a higher selling price.
Dropmining has a great article based on his own research, in which he concludes that:
How crazy is that?
A good domain name also signals authority to google and website visitors.
But what if the website is great but the domain name isn't?
This shouldn't deter you. I've personally purchased some great websites that were, in my opinion, undervalued due to their domain name, and I've done one of two things:
Re-direct to a new, strong domain. This approach is risky and costly, as rarely do 301 re-directed sites gain 100% of their previous rankings, and even if they do, it will take months. It is a good strategy if you manage to find an undoubtedly stronger domin to re-direct to.
Kept them without the intention of re-selling.
This domain bias can be a great semi-passive website flipping strategy:
Purchase a website with great content and design but terrible domain name (from a weird cctld or too long), re-direct to a powerful, brandable domain, wait a few months, wait for rankings and earnings to increase and sell.
This is a risky strategy though.
Rankings aren't guaranteed to increase or even reach the same level.
Another great tip from the dropmining article is that you can quickly judge the value of a domain by checking how many TLDs are registered.
If a domain is super long and irrelevant, it will probably only be registered as a .com (example: bestgarlicpressunder100dollars.com), whilst valuable domains will have many TLDs registered (garlic.com, garlic.net, garlic.io, etc will probably all be registered).
As an interesting aside, here are the results of the study regarding the key factors determining a sites price on flippa:
See how important .com domains are? And also surprisingly the number of pages indexed by google, though it's hard to establish a causality relation. We'll be talking about content later.
Related to the above point is the backlink profile of the website.
This is mostly a financial factor- If the website already has a good backlink profile from major authoritative websites in the niche, you won't have to spend a lot of money on backlinks. If it doesn't, you'll have to spend a bit more.
Also, as mentioned previously, link building costs aren't reported in earnings figures, therefore, sites which have had a clear investment in link building should be worth more, specially if the website is under optimised in terms of monetisation.
The rationale for valuing through multiples is that any investment in links should reflect in higher earnings.
But what if these links aren't being taking advantage of properly?
Maybe internal linking hasn't been done properly, maybe the main pages aren't monetised correctly, by, for example, not accepting guest posts, or not having ads, or not using the best affiliate programs in the niche.
Or maybe the website is a reference in the niche and could easily harness a bunch of links with simple skyscraper, guest post, or similar kinds of outreach.
These are all great indicators of value websites.
You can often find sites that would cost thousands and thousands of dollars to replicate if you were to purchase these links or do a link building campaign, at a fraction of that cost.
Along with changing monetization, website design is one of the biggest low hanging fruits I've encountered when flipping websites.
If I see a poorly monetized and designed website for a multiple of 30X or lower, I'll usually buy, especially if it has a lot of traffic.
Making the most out of the existing traffic a website has is the most efficient way of flipping websites.
Adding new traffic is costly and hard and most SEO professionals aren't great at design, leaving huge amounts of money on the table.
Furthermore, improving design has 2 types of effects:
A direct effect of making it easier for readers to find product links and clicking through to them
An indirect effect in the form of increased authority and trust which will increase the likelihood of purchase at the affiliate store.
With that in mind, here are the things I will look at when looking at a website's design:
General website and article design,
CRO Improvements,
General website identity.
General Website and Article Design
You'd be surprised at how much of the web is poorly designed.
And by poorly designed I don't mean whacky fonts or weird colors, I mean straight up unreadable articles, hidden call-to-action buttons, websites that are unreadable on mobile- Basic usability factors.
Here's what I look when analysing a website in general:
Font Size– At least 16px. Headings should follow a type scale, you can use this tool to calculate yours. Should be well space.
Font Choice– Choose a modern and easy to read font and make sure headings and body pair well. You can use this tool for that.
Spacing and margins– Allow for enough white space to the left and right of content. This makes the website easier to read.
Mobile usability– Make sure the website works on mobile. Menus are clickable, content is visible, font is not too small, etc.
Remove sidebars– Up for debate and testing, but personally I have found that less is more, and pages without sidebars, specially sidebars with ads or forms, convert best. I add sidebars only if the content is informational and hard to monetize.
Images / videos to break up content– Add tables, figures, images, videos, gifs, content boxes, call outs, etc to the content to make it more readable.
Tables of content for large articles– Makes it easier to navigate. Scroll to top button can also be a good idea.
Additional CSS– Makes website flashier- thick underline hover effects on links, shadows on tables and buttons, rounded corners, etc.
My absolute favourite tool for getting design ideas in this niche is Glen Alsop's detailed.com, which ranks the top websites in every niche.
Here are some examples of well-designed websites for inspiration:
CRO Hacks
This phase generally has direct and indirect results on the website- The below quick wins should immediately impact your websites earning's, as wells as increase the website's reputation and trust:
Mobile table and cta rendering. Optimising tables and call to action buttons for mobile is one of the biggest quick wins I've seen. If you're looking at a prospective website to purchase ask for google analytics, check mobile traffic, and check how the money pages render on mobile.
Add sales copy to article: This should be a whole category in its own, but making your copy more appealing, understanding users intent, and just generally improving the copy will do wonders for conversions. A lot of people actually read the articles.
Add social proof to articles: Screenshots of amazon reviews, famous people using the product, tweets or social media posts that are relevant, etc, are very strong deciding factors for readers.
Take your own HQ pictures: Buy some of the products, or request them for free to review and hire a photographer or set your own home studio.
Check amazon data to see if best-selling products are prominently featured. Throughout your due diligence, you should ask for an excel export of the amazon sales.
Add product boxes: Use the amazon data to check which products are converting best and segment them into demographic choices, budget choices, etc. Convertica has a great design for this:
Here's another example of well-designed and segmented product boxes:
Additionally, ADD COMPARISON TABLES at the beginning of articles if they don't exist yet, and even if they do, improve them by:
Making them look good– rounded corners, shadows, bold and distinctive CTAs, color scheme that fits previously mentioned website color scheme (headers- non clickable, are one color, CTAs are another)
Making them mobile responsive– This is a huge one. If you knew the amount of sites that have tables that don't work on mobile, you'd be surprised. Add some simple css to make it responsive and see your revenue increase.
Adding pictures of products
Adding editorial choices badges for different demographic group- Eg. Best Beginner Choice.
Add features, benefits, and major selling points– Here's a tip: Top amazon listings usually are pretty good at writing this kind of copy in their listing's bullet point- Feel free to lend some inspiration from them.
Here's an example of a relatively good comparison table. It could be better though:
None of these are guaranteed wins, and some may even hurt your site. Though unlikely, you should keep an eye out on this and roll out changes slowly to make sure you don't break anything.
As with anything in SEO / online businesses, it's a matter of testing.
General website identity:
Logo
Tagline
Color scheme
Homepage design
Finally, if I have time, I'll look at the website's branding and identity.
These are mostly trust indicators that will affect the business indirectly. They are not a priority in my list but are good issues to tackle.
If you only do one thing in this sub-section, implement a good color scheme.
Namely, add contrasting colors to links / CTAs and logo / menu / navigation colours. You should basically have 2 or 3 colours. 1 or 2 main colors for the logo, menus, headers, etc and 1 contrasting color for the links and CTAs.
To achieve this, grab your main color, and plugin it into a color wheel to find the exact opposite color- the color that is most different.
This will have a direct effect in conversions as it will help users find product links more easily.
For logo design, usually I'll go the DIY route:
Grab a free vector related to the niche (google: "free vector (keyword)" or "flat (keyword) free vector",
Add a nice lettering (usually I use Montserrat) and,
Make sure to size each logo version according to their placement- For example Header logos should be rectangular (icon on the left, text to the right), mobile logos square (icon only), social media logos should be sized accordingly.
A simple and clean homemade logo is better than most of the stuff you'll find in affiliate websites. You can also outsource this work through 99designs or similar, though I've never done this.
The main thing to consider about the tagline, should you choose to include one, is that it should transmit what the website is about in one sentence. It should be placed prominently in the homepage, for users who stumbled upon the website or are browsing around it and don't know what it is about.
Finally, have a look at the homepage. For most SEO websites, this page won't see much traffic, however, it is still important to design it well and place important articles there.
Make sure the text is readable, that it is easy to understand what the website is about, include trust badges (link to definition of trust badges) if you can, and links to all supporting pages (about, contact, privacy policy, etc).
In my experience improving branding, and general website design is one of the fastest ways to increase the sales multiple.
Most sellers will ignore badly designed sites, which is a great opportunity to add value.
The next thing to look at is the content in the website.
Here, I look at two things:
Existing content
Opportunity for more content
Let's start with the existing content. There are three factors that I focus on during this stage:
Content quality
Content Length
KW Research Quality
This is kind of a make or break factor for me.
I'm assuming we're analyzing a content-based website as this is the case for 90% of affiliate websites.
If that is the case, your articles are your biggest asset. It makes no sense to purchase a bad asset.
Maybe its ranking, maybe its generating sales, but if the content is poorly written and nothing is changed, I can almost 100% guarantee that eventually it will stop generating revenue.
Competitors with better content will move in and steal your rankings and google seems to be getting better and better at determining content quality.
So in this phase, I'll simply read some of the articles in the website. If I don't like the way its written, I'll pass.
But, if on the other hand, the content is extremely well-written but poorly marketed, I'll add a significant
This is another strategy I've pursued in the beginning of my website flipping journey.
I call it the "Asset-based valuation" and it revolves around a very simple concept:
There are a lot of websites for sale that are worth more than their sale price based on content alone.
Here's a quick way I use to figure out if this is the case:
Input the url of the site, wait for results
Read through 2 or 3 articles to determine the value of the content in terms of $/word
Multiply total words by $/word to come up with a valuation of the content
For some of the websites I've purchased, I estimate that it would cost me 3 to 4 times its price to emulate the content had I used freelancers- Now you have an "aged starter website" that would sell for several thousand dollars by the popular vendors at only a few hundred bucks.
Usually, these are blogs started as a passion side project, for which a lot of effort was put into content. Though for some reason, they were abandoned or never took off with google.
If these websites are in a good niche and passed all major red flag checks, you can make a solid flip by simply purchasing the website, optimizing traffic/SEO, improving design, and selling.
For some reason, the website flipping community is obsessed with earnings and multiples, which presents loads of opportunity.
Any reputable financial institution will make several different models and valuations before reaching a final valuation. These will include valuing the assets, discounting future cashflows, and looking at price to earnings ratio. For some reason, website flippers consider only at the last approach.
Not to mention that the industry standard practice is to ignore content and link building costs in determining earnings, which is weird to say the least.
This can be a huge opportunity or a huge cost.
If a site requires highly technical content to be written consistently, the earnings figure present will be grossly overestimated.
If, on the other hand, the site has all content written already or it is a saas or similar that does not need to be updated, then the earnings figure will be "truer".
And that's another quick hack- Number of articles posted is an undervalued factor in valuation:
A site that already has hundreds of articles is less likely to need a high investment in content, therefore you should be willing to pay more for it.
Technical SEO can be the difference between ranking a new page in a few days or a few months, and even ranking at all.
Unfortunately, there are a bunch of big technical issues floating around existing websites.
Of which, some of the most common ones to look at are:
Indexing pages you shouldn't be indexing:
This occurs way more often than people think. In fact, a recent update on the yoast plugin, probably the most popular for SEOs, has caused many websites to index pages they really shouldn't. These include: Image pages, author pages, category pages, and similar pages.
For larger websites, this can really eat up google's crawling budget, making it really hard to rank content that actually matters. It can also result in a "thin content" penalty, in which google deems you're website to be of low quality due to hundreds of page with close to no content- Whether google actually does this is the subject of debate, but even if it doesn't, indexing thousands of unnecessary pages is not a good look and is super easy to fix.
Another quick win is implementing a fast theme, fast hosting, caching, image optimization, critical css loading, and minification of js, css, jquery.
I personally use google's page speed insight tool:
Don't worry, you don't need to be a technical genius to implement these changes.
Personally, if I buy a site that takes more than 2 or 3 seconds to load, I do 3 things:
Get a fast host
Change theme to a faster / simple theme. My choice is generatepress
Buy a wprocket rocket license and implement all the changes they recommend
These 3 actions take less than an hour and should make your website lightning fast.
Whether or not this is a direct google ranking factor is irrelevant.
It improves users experience, improves clickthrough rates from google (a lot of people give up if you're site takes more than 2 or 3 seconds to load), and saves you a bunch of time when working on the site. That's enough for me to make the < 1 hour, <109$ investment.
Screaming Frog Audit: Broken links, Http, https, and other redirects, internal link optimization.
Loading the website on screaming frog will help you determine if there are mistakes in your hyperlinks that could be stopping the flow of link juice, 404 pages being linked, etc. Fixing these should improve your rankings.
Again, I won't go into too much detail regarding screaming frog, as its a world in its own. But the video below, by Chase Reiner, is a great overview on how to audit sites:
It will also show you the most linked pages and allow you to determine if you're directing link juice effectively.
Finally, redirects slow down your website. It is therefore important to eliminate as many as possible. Wouldn't make this my number 1 priority though.
This is a stage that people spend an exaggerated amount of time.
They obsess over a minutiae of small details that arise from not doing due diligence correctly.
3 months earning average vs 6 months?
If you did your research, you will know how much the website is worth, and the negotiation will be much easier.
If a website is earning 100$, but you've spotted a bunch of quick wins that you're confident will get it to 200$/month without any effort or investment, is the website worth 3300$ or 6600$?
The answer is:
A website is worth the intersection of the maximum price you're willing to pay and the minimum the seller is willing to accept.
With that in mind, what you really should be determining is what is the maximum you're willing to pay, then determining a range of negotiation to start the conversation.
If the seller isn't willing to meet your range, the deal is not to be. If you're both in tune, a deal can be made.
I always like to send my own due diligence report to sellers so that they know where I'm coming from with my offers and that I have spent time looking at the website and am not pulling figures out of my ass.
And the maximum price you're willing to pay should be based on how much value you think you can add and at what cost.
I won't delve too much into financials because that's pretty much it. You might have a network of assets that will immediately double revenues to a site, you might know of a monetization channel that will increase profits by 30%, you might have a killer writer and some kw ideas that will add huge amounts of value, and all these will make the maximum price you're willing to pay increase.
With that being said, not everything goes as planned, and it might be the case that the time and money you'd plan on allocating to the website become unavailable.
If that happens, you want to make sure that the site has a solid foundation for making consistent earnings.
To check this, I look at two figures:
History of earnings
Variation in earnings
Simply put, sites that have been earning a consistent amount of money for a long time are worth more than sites that have the same average earnings but huge volatilty in earnings and a history of only 1 year of earnings.
You can get a bit technical in this area and borrow some methods from the financial industry, including calculating the volatility of earnings, correlation with certain factors, etc, but honestly its not really worth it.
One important point to make is that history of earnings is, in my opinion, a massively undervalued factor.
A site that has been earning consistently for 10 years is way more likely to survive another 10 years than an asset that has been created 1 year ago.
Therefore, you should be willing to pay more for this asset, as you can just buy it and forget it, and chances are it still be making profit way past the break even point.
With regards to traffic, I don't pay much attention to this factor.
Seasonality, variation in traffic, as well as variation in earnings per user, is something that you should look out for, though profit trumps traffic every time.
Here, what I like to do is a quick analysis of earnings per user.
This is a quick measure of immediate value to be added.
If you have a portfolio of sites in similar niches, or any experience in the niche, you should be able to determine whether the earning per user or RPM (earnings per one thousand users) is low or high.
A recent poll conducted in the flipping websites group should give you a rough idea of benchmarks to evaluate this metric.
If the RPM is low, it means there's some work to be done in CRO, monetization, content, or design. This is a good measure of how much work needs to be done.
One quick note on seasonality / peaks in traffic and profit- If you're looking at a website that has a peak in sales during a certain time of the year, look at what you could do better during this period.
Could you blast these pages with pbns? Do paid traffic campaigns? Post more on social media?
A lot of people are deterred by seasonal websites, but they can actually be a great opportunity.
When it comes to social media, every niche is different.
However, what is almost universally true is that all niche websites can benefit from adding social media channels to your niche site strategy.
Both users and google will trust your website more, but more importantly, you can drive some serious traffic and sales.
And the best part?
It doesn't require much effort from your side. You are already doing the hardest- producing content, so why not post it to social media?
You can then enlist the help of bots to follow and unfollow potential followers in the hopes that some will follow back and click on your content and you can also automate the posting of new content to your social media channels.
For this, I personally use the following software:
Zapier: To automate posting of new articles into social media
Buffer: To schedule content that has already been published into social media
Followliker: to automate following/unfollowing, hearting, liking, etc on social media.
I've seen some great results, particularly with pinterest, which seems to act a lot like google: If you consistently post good content for a long time, it will start ranking all your content on the top of their search engine.
Despite the common misconception, this traffic, at least for me, converts pretty well, for the website below, around 13% of visitors from pinterest clicked on to affiliate links, not too bad.
There's a whole lot more to be said about pinterest and social media for SEO, but in the interest of brevity, I'll leave you with a video by Miles Beckler that goes pretty in-depth into pinterest:
There are another few social media like platforms that can be worth the investment, depending on the niche, these include:
Flipboard
Quora
Reddit, particularly if you can create an active sub-reddit
I don't factor this much into my valuation of a website, though if a website has a solid and organic social media following, it will be much easier to grow its presence, thus I'm willing to pay more for it.
These can also be a great SEO asset, as detailed by Matt Diggity in the Affiliate Lab course- He calls building up these assets for SEO as the social media fortress strategy.
If you did step 1 well enough and were lucky, you might have found some high paying, high converting affiliate offers.
Alternatively, the site is already an affiliate for a high paying, high converting offer.
In either case, congrats- You just hit the holy grail of affiliate marketing. A good offer can make you tens of thousands of dollars, so it's time to make the most of it.
Contrary to popular belief, paid traffic can work for affiliate websites.
Particularly, adwords seems to work rather well with low to medium volume, low competition, "review" and "best" keywords.
Note: You must check affiliate terms before doing this strategy, a lot of affiliate programs won't allow for bidding in certain branded keywords.
The most common objection to this strategy is that you can't track conversions as you would with normal e-commerce websites. Thus, you cannot be sure if you are having a positive or negative ROI on your ads.
This is not entirely true. With some networks, you can track conversions with sub-ids. And even without ids, you can estimate click values.
To do so, you'll need to define an event in google analytics, using google tag manager.
This event will be triggered when somebody clicks on a link or button or image to your affiliate offer.
You then need to find out how much this click is worth to you based on the affiliates data. If for every 100 users that click through a certain article, 10 make a 10$ purchase, each click is worth 1$. If you can narrow this data down with sub-ids, even better.
You can then set the conversion goal in google adwords as clicking on affiliate links, buttons, or images and set it at a max of say, 0.8$.
It won't work with all offers and articles, but for the ones that do work, it will basically become a money printing machine.
Or, you can determine how much a user is worth and set the maximum cpc to 80% or 90% of that value.
This is probably my favorite "hack"- It adds a different revenue of visitors, which by the way, might do other actions on your website that you're not tracking (e.g- newsletter signup, ad clicking, etc- this is a reason that I sometimes allow breakeven ads to run), it's a great way to scale revenues fast, and has a lot of room for optimisation.
A good way to determine if there is potential for ad traffic is to estimate earnings per visitor to a certain page.
Generally, if you're earning 0.2$/user on a certain page, which is achievable with high paying affiliate products, you can probably add paid traffic as these are usually long tail keywords with no competition, making a CPC of <0.2$ very achievable.
As promised, here are my 4 favourite "hacks" for flipping websites:
Monetisation:

– Add ads, guest posts to affiliate websites with 10K+ users/month

– Swap out affiliate offers to higher paying ones

Domain:

– Buy websites with great content, but bad domains, redirect to new, stronger, domain.

Design:

– Re-design logo, add new theme, implement colour scheme, remove unnecessary sidebars, etc, make font bigger and more readable, add social proof. Flip

Paid Traffic:

– Start tracking clicks to affiliate offers using google tag manager.

– Map out your funnel to figure out how much a click to a certain page is worth

– If a click is worth around 0.1$ of revenue and there are no competitors on Adwords, implement adwords.
We hope that this list will be seen as a crowd-sourced flipping checklist, so if you have any other quick wins, please share them in the comments below.